The eternity thing is no reason to postpone a visit to Rome. Especially if the journey is this easy. It is well known that there are many ways to get to Rome, but the most comfortable way to get there is on the Nightjet train from Vienna, Salzburg, Villach or Munich.
No connections found. Please try another departure country.
* Minimum price for an ÖBB Sparschiene ticket per person and direction, in a second class seating carriage, incl. seat reservation, offer only valid for a certain train and subject to ticket allotment, can be booked max. 6 months (180 days) before departure. For couchette or sleeper car tickets as well as car and motorcycle transport (if available), a surcharge applies. No discounts. Tickets cannot be exchanged, cancelled or refunded. The ÖBB Personenverkehr AG's terms and conditions apply. Tickets and information are available at nightjet.com, from ÖBB sales partners, at any ÖBB ticket counter and from the ÖBB customer service at 0043 5 1717.
The eternal city in the heart of Italy also has an infinitely long list of places of interest up its sleeve. The Colosseum, truly a colossus right in the middle of the city, is certainly a must-see. It is the largest amphitheatre in the world and once served as a meeting place for 50,000 spectators who came to watch gladiatorial fights in ancient Rome.
Even more people fit into St. Peter's Basilica, by the way. This impressive church building accounts for almost one-fifth of the entire Vatican City. It is also worth visiting the Vatican Museums with their art treasures from classical antiquity to the Renaissance - and of course the Sistine Chapel, whose ceiling Michelangelo decorated with the world-famous scenes from Genesis. An underground passageway connects the Vatican with the impressive Castel Sant Angelo, which was originally a mausoleum and then served as a fortress.

After visiting one of the world's oldest buildings, the Pantheon, the Forum Romanum and the romantic Trastevere Quarter, you can finally relax in the evening. The Spanish Steps, where you can watch the bustle in Piazza di Spagna, is a great place to do so. And finally you should pay a visit to Neptune at the Baroque Trevi Fountain - just to make sure that it was not the last visit to Rome: To make sure, you simply throw a coin into the well over your right shoulder with your left hand and book the next Nightjet ticket.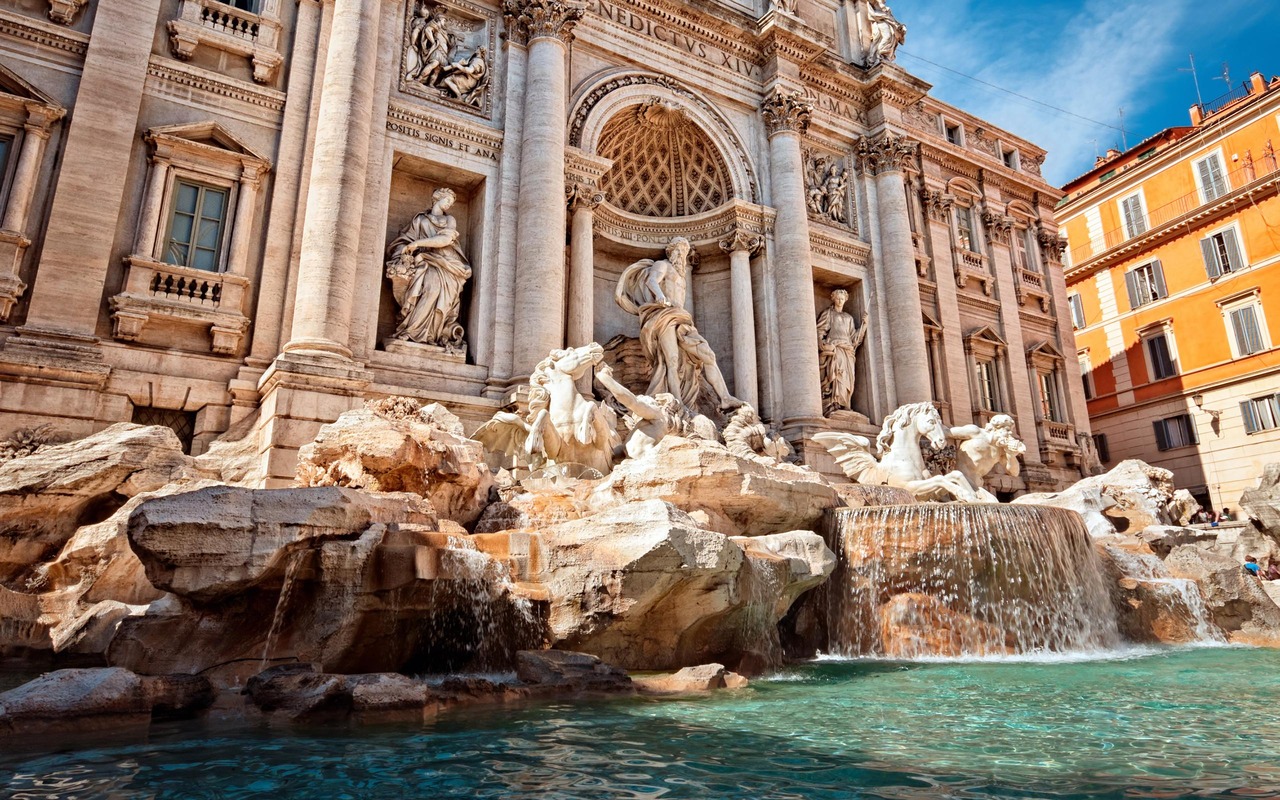 The wish-fulfilling Trevi fountain