The eternity thing is no reason to postpone a visit to Rome. Especially if the journey is this easy. It is well known that there are many ways to get to Rome, but the most comfortable way to get there is on the Nightjet train from Vienna, Salzburg, Villach or Munich.
Construction work in summer 2023
From 10 June to 9 September, the destinations of Florence & Rome cannot be served by the Nightjet due to construction work. Instead, the NJ 40233 is running from Vienna via Bruck/Mur, Klagenfurt, Tarvisio, Bologna, Rimini, Riccione, Cattolica and Pesaro to Ancona. The NJ 295 runs from Munich via Salzburg and from Villach together with the NJ 40233 to Ancona. Travellers heading for Rome and Florence can use the Trenitalia service from Bologna.
The eternal city in the heart of Italy also has an infinitely long list of places of interest up its sleeve. The Colosseum, truly a colossus right in the middle of the city, is certainly a must-see. It is the largest amphitheatre in the world and once served as a meeting place for 50,000 spectators who came to watch gladiatorial fights in ancient Rome.
Even more people fit into St. Peter's Basilica, by the way. This impressive church building accounts for almost one-fifth of the entire Vatican City. It is also worth visiting the Vatican Museums with their art treasures from classical antiquity to the Renaissance - and of course the Sistine Chapel, whose ceiling Michelangelo decorated with the world-famous scenes from Genesis. An underground passageway connects the Vatican with the impressive Castel Sant Angelo, which was originally a mausoleum and then served as a fortress.

After visiting one of the world's oldest buildings, the Pantheon, the Forum Romanum and the romantic Trastevere Quarter, you can finally relax in the evening. The Spanish Steps, where you can watch the bustle in Piazza di Spagna, is a great place to do so. And finally you should pay a visit to Neptune at the Baroque Trevi Fountain - just to make sure that it was not the last visit to Rome: To make sure, you simply throw a coin into the well over your right shoulder with your left hand and book the next Nightjet ticket.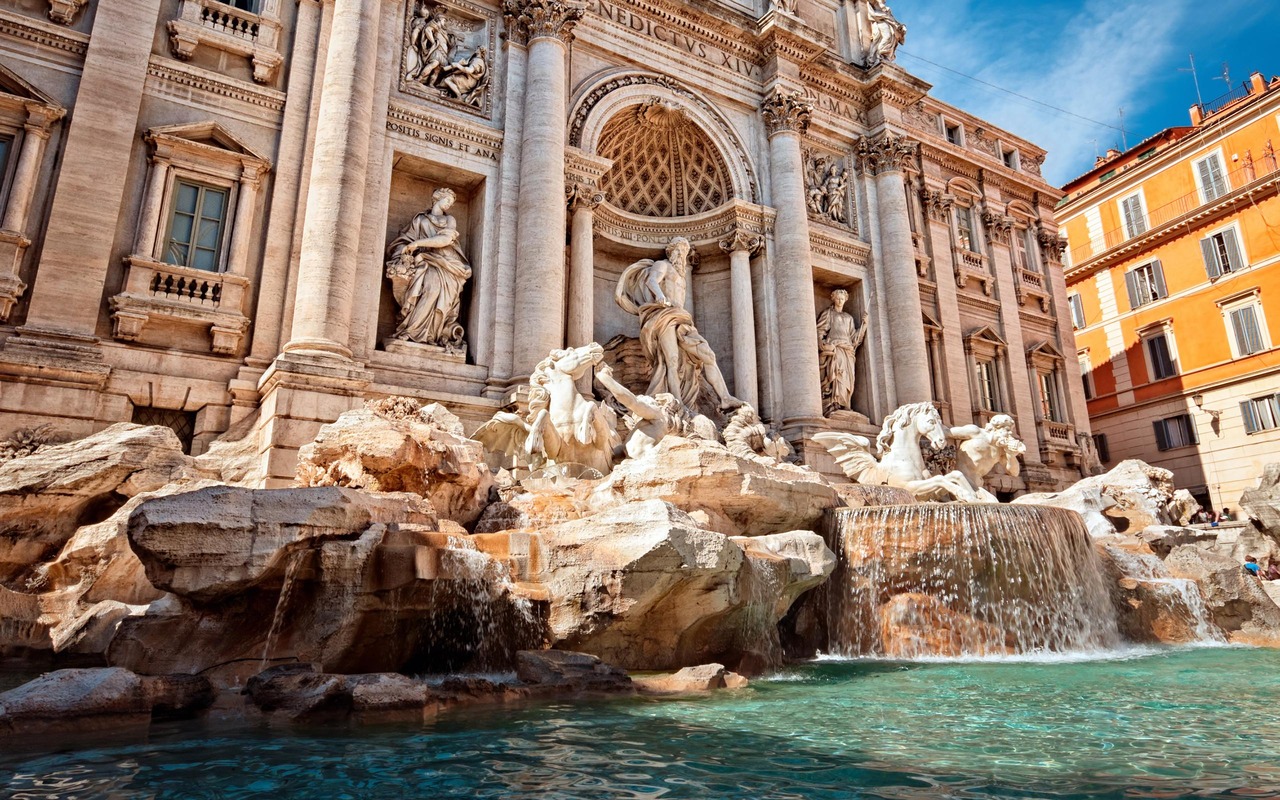 The wish-fulfilling Trevi fountain