Seven bridges across the Rhine, countless church towers and high-rise buildings. And an old town, that is known as the "longest bar in the world". Düsseldorf is not only a place for carnival. In just one night, our Nightjet will take you from Vienna, Linz, Innsbruck and Munich to the city centre of the diverse metropolis in Germany's west.
Düsseldorf is a green city, the next park is never far away. If you want to take it easy, you can visit the Japanese Garden - there is even a Little Tokyo in Düsseldorf - or one of the historic French or English parks.
And yet, the city is also home to exciting architecture - next to the 240-metre-high Rhine Tower, for instance, stands the Neue Zollhof with its undulating façade, typical of the world-famous architect Frank O. Gehry. At Carlsplatz which used to serve as a farmer's market, you can get yourself a refreshment before you head off to Düsseldorf's flagship: Königsallee (nicknamed "Kö"), gives the city a reputation as a noble shopping destination with flagship stores, small boutiques and luxury jewellers. You may even choose to hire a shopping companion for personal advice.
Many of the 260 pubs in Düsseldorf's old town, which give the city the flattering reputation of being the "longest bar in the world", are somewhat more rustic. But there is also art and culture. For example, the renowned art collection of North Rhine-Westphalia, the Kunstpalast Museum, the Deutsche Oper am Rhein or the Düsseldorfer Schauspielhaus. With such a selection, who needs the carnival?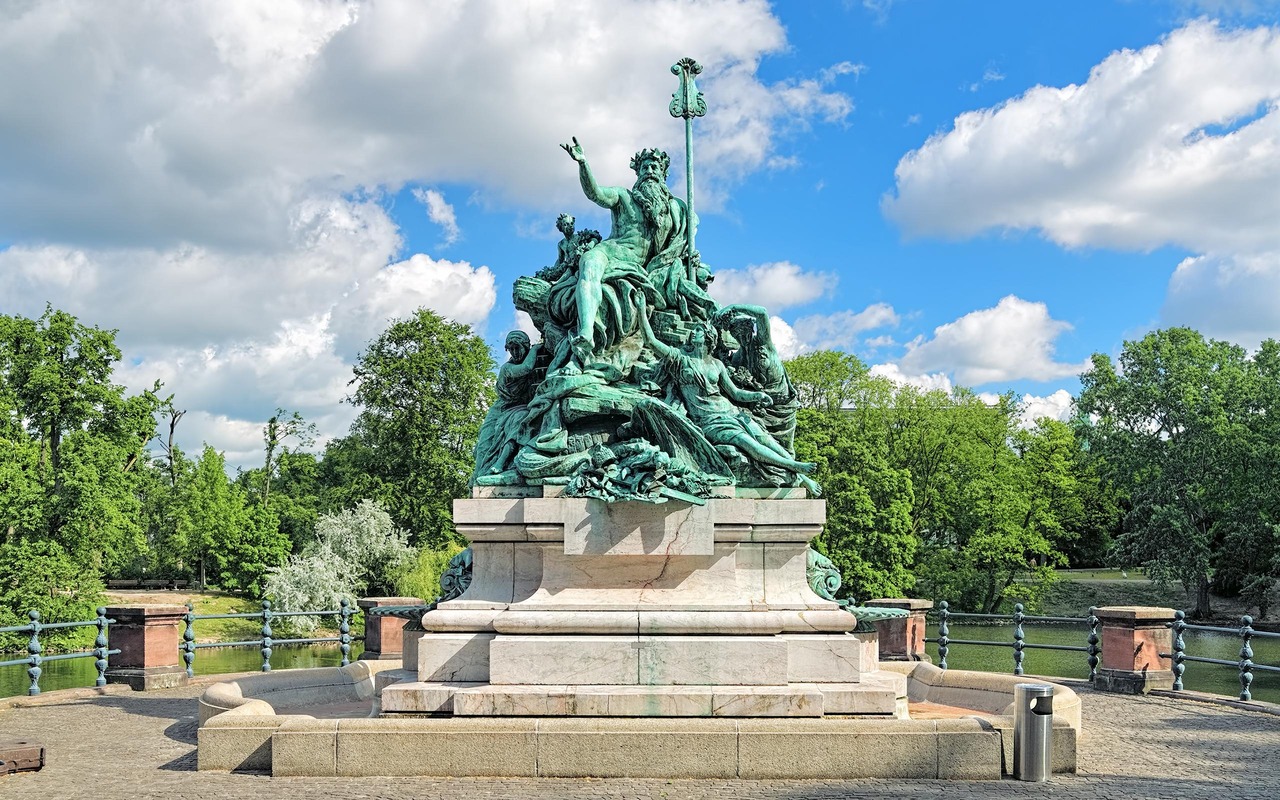 The Triton fountain at Königsallee