Bienvenue! Nightjet connects the city of music to the city of love three times a week. From 11.12.2023, Nightjet will also travel from Berlin to Paris 3 times a week (Monday, Wednesday and Friday).
And even before you reach Paris, there is one more highlight along the way: Strasbourg, the pearl of Alsace, with its medieval-style old town on the waterfront, which is particularly worth exploring just for its culinary delights.
The city of Paris is not only enchanting for those in love. Even away from the sights such as the Eiffel Tower, Arc de Triomphe, Centre Pompidou, Louvre and Champs-Elysée, it has inspired its guests for centuries. There are countless reasons for this: In the winding streets of Montmartre, you can enjoy croissants and café au lait in peace and quiet; in the trendy Bastille district, countless bars and restaurants tempt you; and in Saint-Germain, discover trendy shops and designer outlets.
In any case, shopping here is always an experience, and no matter how well-filled the coffers for the trip may be: Strolling through one of the many flea markets should always be on the agenda. Puces de Saint-Ouen, right next to the Porte de Clignancourt metro station, opened back in 1885 and is a real giant with more than 3,000 stalls and loads of curiosities. A more village like character can instead be experienced at the Marché biologique des Batignolles, where literally every food product is organic and tastes delicous. Want to take a breather from the hustle and bustle? Take yourself off to the banks of the Seine or right into the centre to the Jardin des Tuileries, an oasis of green. The magnificent park connects the Louvre with the Place de la Concorde, making it difficult to overlook while sightseeing.
The only drawback at the moment: The doors to the famous Notre-Dame Cathedral have been closed since the fire. A great alternative is a visit to the radiant white pilgrimage church of Sacré-Coeur on the hill in the Montmartre district. The Basilica offers a breathtaking view of the entire city - here, the whole of Paris is at our feet. Enjoy your trip!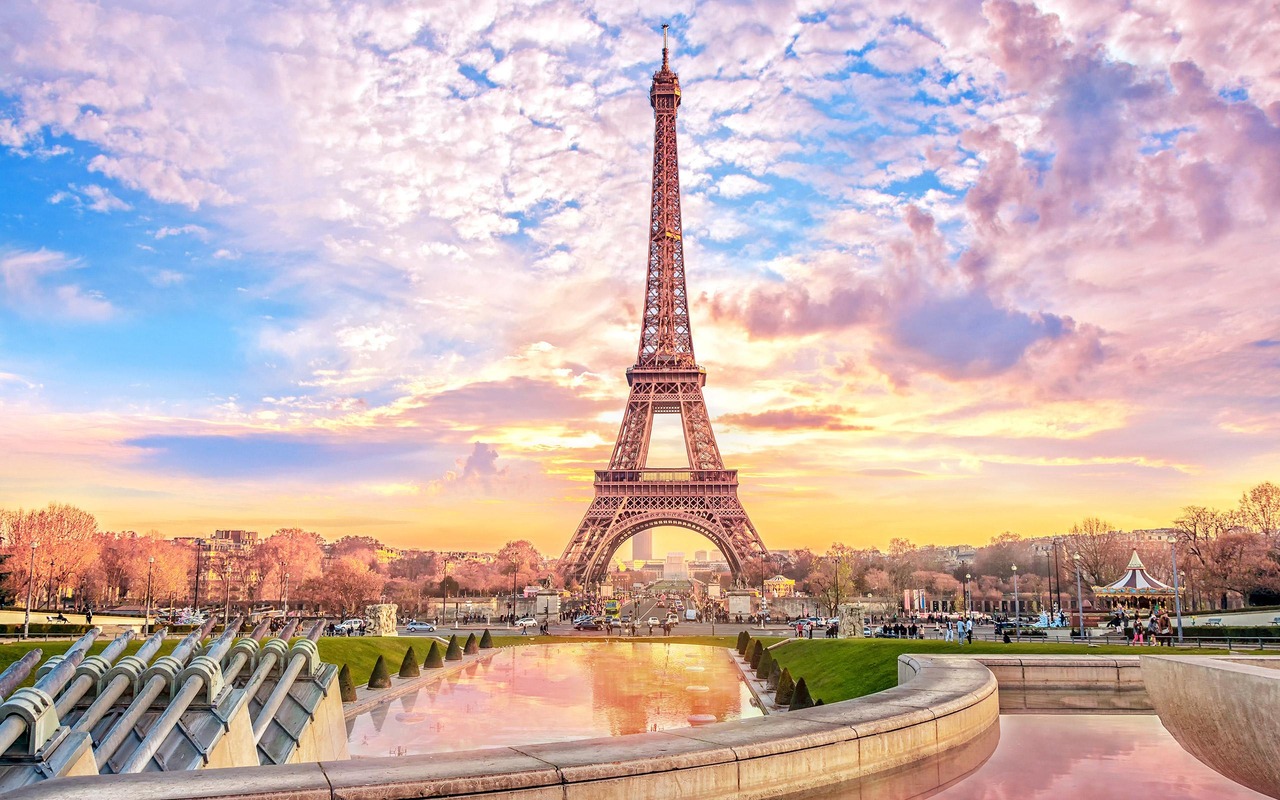 The Eiffeltower in Paris