Paris can pack up, now it's time for Verona. Following Romeo & Juliet's tracks in the warm light of the south, Verona offers romantic squares, enchanting courtyards and medieval sights. Don't stress yourself out at the airport, Paris is not the only place for romance. A relaxed night on the Nightjet takes you from Vienna, Salzburg or Munich directly to Verona.
It is the perfect destination for all those newly in love or those who still want to get there. Ever since Shakespeare and maybe even before his time, the northern Italian city has been home to great emotions. Whether at Casa di Giulietta, where couples like to write their names on the wall under the watchful eyes of a bronze statue of Juliet in the courtyard. Or at Arena di Verona with its annual opera festival and opera performances featuring such great classics as La Traviata or Aida.
For film lovers, there is also an international film festival for love films. Famous wines such as Valpolicella arguably make your stay even more enjoyable.
During the day, you can buy fresh fruit and vegetables in the historic Piazza delle Erbe, or simply enjoy the medieval architecture - the old houses with their balconies are typical of the city. Even more medieval flair can be found in the famous Castelvecchio, a medieval fortress. From the piazza it's also only a few minutes to Castel San Pietro. This castle is situated on a picturesque hill between cypresses and offers a great view. More beautiful views can be enjoyed from Torre dei Lamberti, at 84 metres the city's tallest medieval tower.
The best place to go shopping is Via Mazzini, before romance takes over once more: Romeo and Juliet were married in the crypt of the Basilica of San Zeno. And if you need a bit of fresh air after so much romance, just travel to nearby Lake Garda...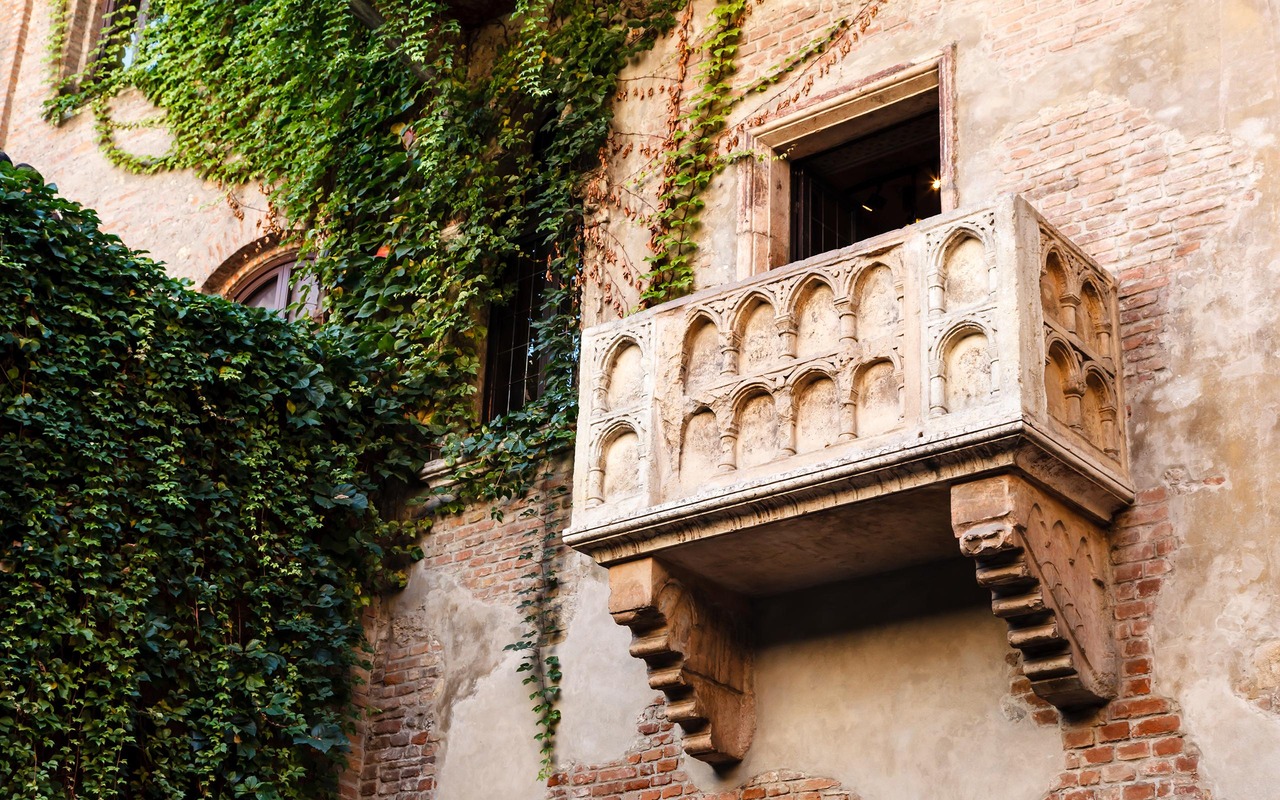 The balcony of Juliet in the heart of Verona