Visit an alien in the morning, surf the river in the afternoon and take in an opera in the evening. All this can be done in Graz, Austria's second largest city. Under the watchful eyes of Schlossberg mountain, you will find everything for an exciting - but stress-free - weekend. If you're tired of Swiss chocolate and would like to taste some pumpkin seed oil, the best thing to do in the evening is to board a Nightjet in Zurich and arrive the next morning in the capital of Austria's green heart.
No connections found. Please try another departure country.
* Minimum price for an ÖBB Sparschiene ticket per person and direction, in a second class seating carriage (for Vienna - Kosice and Zurich - Prague in a 3-bed sleeper coach), incl. seat reservation, offer only valid for a certain train and subject to ticket allotment, can be booked max. 6 months (180 days) before departure. For couchette or sleeper car tickets as well as car and motorcycle transport (if available), a surcharge applies. No discounts. Tickets cannot be exchanged, cancelled or refunded. The ÖBB Personenverkehr AG's terms and conditions apply. Tickets and information are available at nightjet.com, from ÖBB sales partners, at any ÖBB ticket counter and from the ÖBB customer service at 0043 5 1717.
Graz Central Station also welcomes you with a special feature, because thanks to the fact that Graz was the Capital of Culture in the year 2003, you can still admire Peter Kogler's art installation in the main hall today. Geometric shapes spread over the walls of the listed building. A good atmosphere to visit the Friendly Alien, as Kunsthaus Graz is often called by the city's inhabitants due to its futuristic architecture.
After so much contemporary art, you should now head to the historic old town and afterwards enjoy the views from Schlossberg mountain with its famous clock tower, the Uhrturm, down to the Mur River. After that, you may want to set off on your way there, for example to take a walk along the Murpromenade - or even surf a standing wave in the river (info at Murbreak). If you prefer to go shopping and are still looking for a special souvenir from Graz, stop by the creative quarter around Lendplatz with its many small designer shops.
In the evening you should not miss the cultural programme - and this includes, but is not limited to, a tasting of the famous Styrian Schilcher wine! Bühnen Graz offers everything from music theatre to ballet at the opera, pop and rock at Orpheum or a concert or theatre performance at Dom im Berg. And those who have brought their car or motorcycle along from Feldkirch on the Nightjet in a stress-free manner can now continue to explore southern Styria.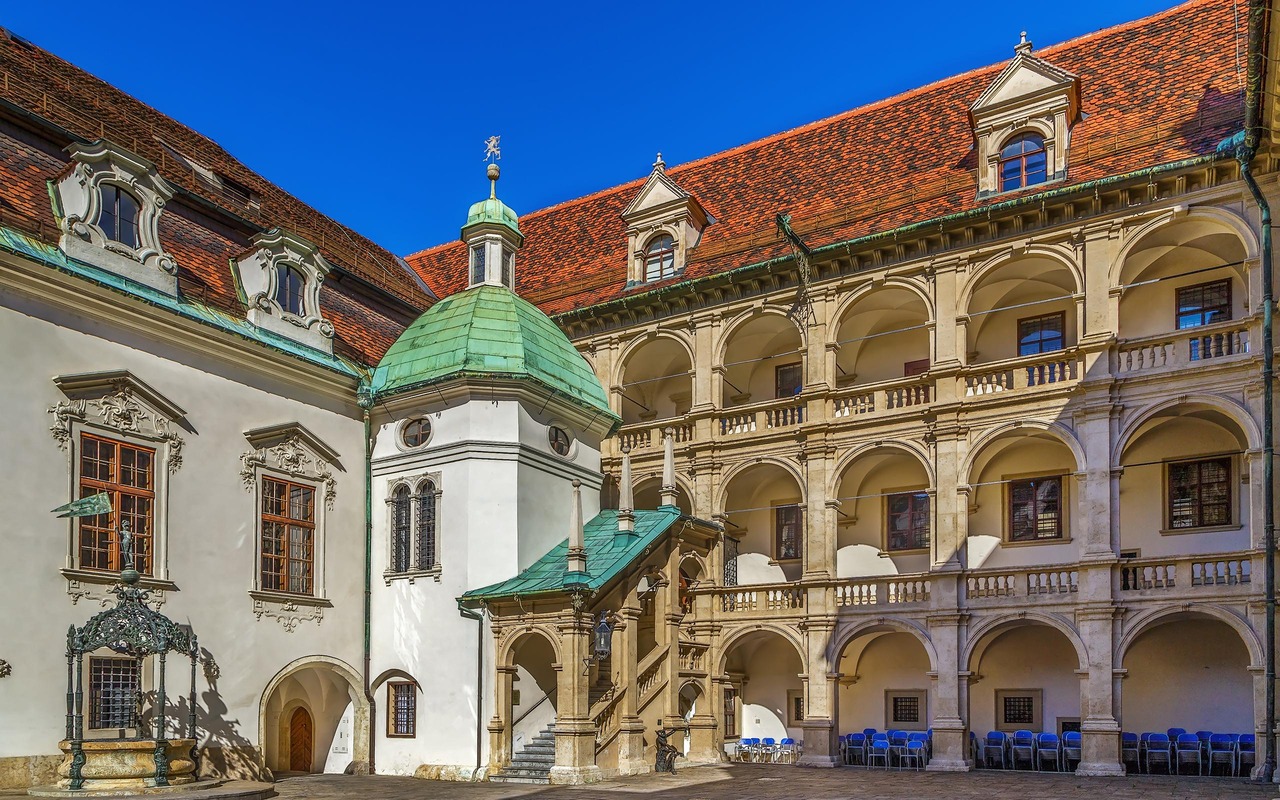 The Landhaus in Graz