The jokes and pranks performed by the clowns during the Cologne carnival may not be everyone's thing. The backdrop of the mighty Cologne Cathedral in front of the bank of the River Rhine, however, is timelessly impressive. From Vienna, Linz and Innsbruck, our Nightjet takes you directly and well-rested to Cologne's main attraction
No connections found. Please try another departure country.
For short connections (for example Hannover - Hamburg, Dusseldorf - Cologne or Bonn, Passau - Regensburg) there are particularly cheap Sparschiene deals up from € 9.-*.
* Minimum price for an ÖBB Sparschiene ticket per person and direction, in a second class seating carriage, incl. seat reservation, offer only valid for a certain train and subject to ticket allotment, can be booked max. 6 months (180 days) before departure. For couchette or sleeper car tickets as well as car and motorcycle transport (if available), a surcharge applies. No discounts. Tickets cannot be exchanged, cancelled or refunded. The ÖBB Personenverkehr AG's terms and conditions apply. Tickets and information are available at nightjet.com, from ÖBB sales partners, at any ÖBB ticket counter and from the ÖBB customer service at 0043 5 1717.
As soon as you leave the station, you are almost in front of the imposing Cologne Cathedral. The second tallest church building in Europe and almost half the size of St. Peter's Basilica in Rome, it cannot be missed. 533 steps take you to the top of the south tower but beware - it's not for people who have a fear of heights.
If you only realise that once you are on top, you are in for some special thrills. Not far from the cathedral you can find the Cologne Chocolate Museum at the Rheinauhafen near the old town.

The harbour is also ideal for a little digestive stroll. Historic buildings rise up right next to ultra-modern architecture and, especially on weekends, the people of Cologne like to come here to do sports. But you may also want to visit one of the many breweries of Cologne, where - according to lore - you get refills until you have put a beer coaster on your glass of Alscher beer. This should be done in good time as the old town offers masks of shame - stony grimaces -, historic flood marks and an old Roman harbour road next to well-established specialist shops for almost everything. Around Chlodwigplatz you will find many bars, restaurants, small shops and of course a lot of Cologne charm.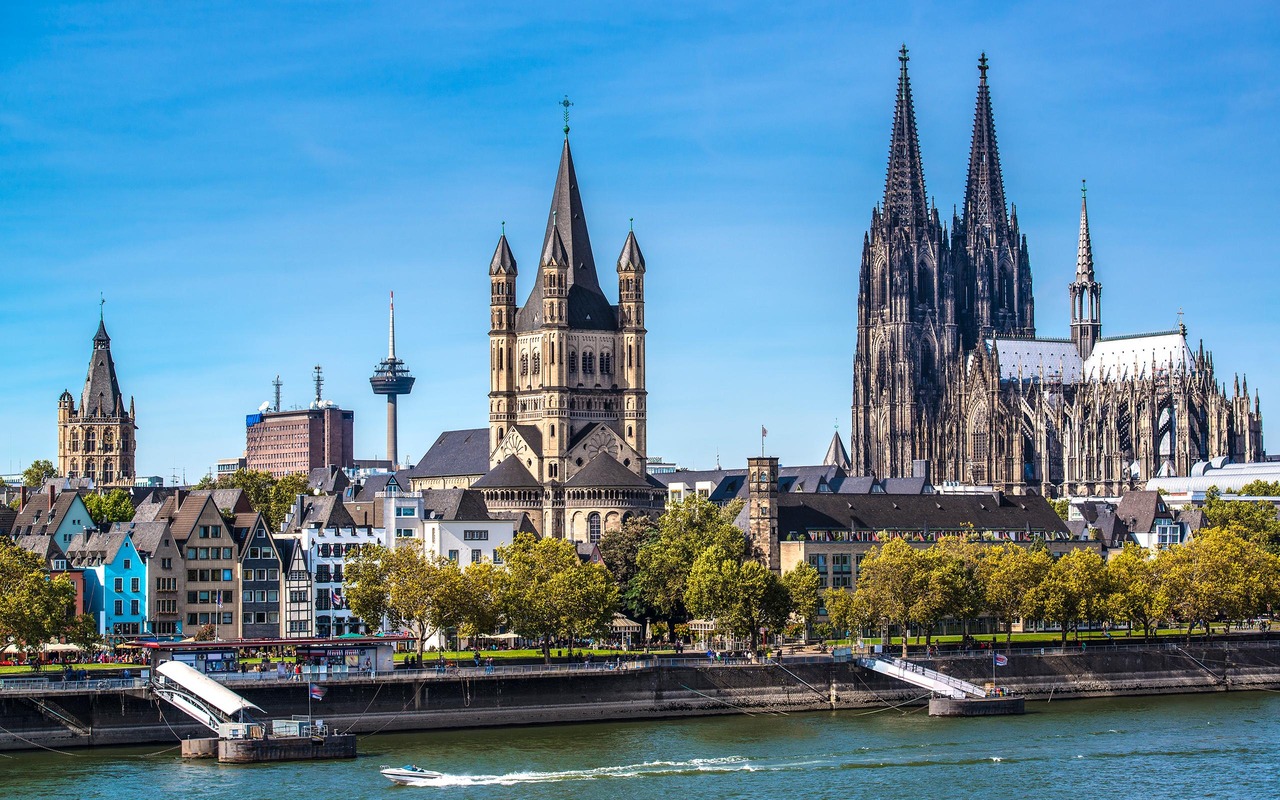 Taking a view of Cologne Cathedral