Have you already booked your ticket and are starting your journey on the Nightjet tonight or are already on the train?
We've summarised all important travel tips for you here:
1. Current travel information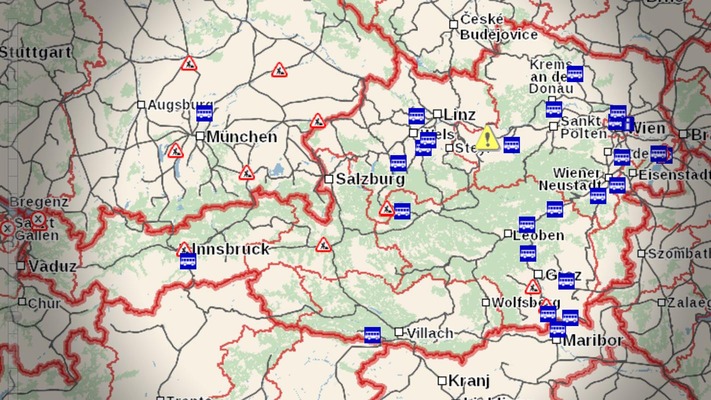 Please check the current departure time of the night train that you've booked on today's timetable by entering the train number (without the letter abbreviation NJ or EN). You'll find your train number on your ticket under/next to "Train".
The SCOTTY app also keeps you up to date about short-term timetable changes in real time. Simply download Scotty for free and enable push notifications for the desired route.
In the case of disruptions, you can also find out more information from ÖBB Route Information as well as from ÖBB Customer Service on the telephone number 0043 5 1717.
2. At the train station and on the platform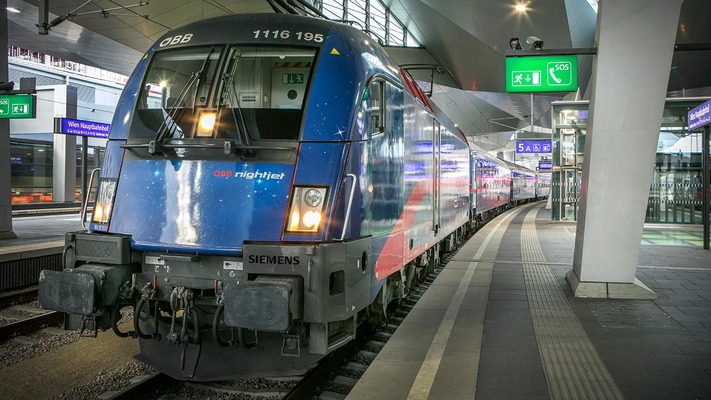 Monitors and display boards at the train station show you how to get to your platform.
Please take note of the booked carriage number on your ticket. You can also find this number on the entrance doors of the train. At many stations, you can see the area of the platform where your carriage stops at the "carriage position indicator" (information board).
3. On the train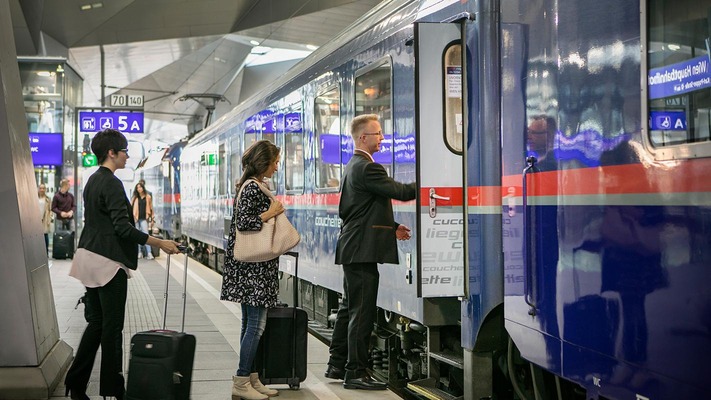 Please take your seat at least 15 minutes before the train's departure. Otherwise, your reservation is void.
If you wish to change to a higher travel category (e.g. from a seating carriage to a couchette coach), please contact the train personnel. If there are free spaces, it is possible to change for an extra payment.
Unfortunately, we are not yet able to offer you Wi-Fi on the train.
4. In your carriage

We hope you have already settled in comfortably in the Nightjet.
You will receive food and drinks from the train personnel in the seated and sleeping cars.
Are you travelling in a sleeping or couchette coach?
Our service team will be pleased to welcome you shortly and will discuss your meal preferences, among other things, with you and offer you a personal wake-up service. Please also let us know if you need help converting the seats into the reclining position.