Cypresses, vineyards and olive groves, steep mountains and rolling hills. And in between, bright blue Lake Garda. Who needs the sea? Escape traffic on the motorways on the way south and turn even your journey into a relaxed holiday: Nightjet trains will take you from Vienna, Leoben, Klagenfurt, Salzburg and Munich directly to Peschiera or Desenzano del Garda on the southern shore of Lake Garda at daily intervals.
You can take your car along from Vienna to Verona on the Nightjet, from here it is only a stone's throw to Sirmione, the picturesque city on Lake Garda. Step through the gates of the old fortress Rocca Scaligera and find yourself in a place that provides picture-perfect panoramas galore: Sirmione offers a magnificent view of the lake, the mountains and the many villas on the shore.
On the squares in the old town, you can enjoy Italian coffee and let the midday heat pass before heading for the Grottoes of Catullus, a once magnificent manor house at the northern end of the promontory. The remains from Roman times are surrounded by picturesque small olive groves.
Lake Garda's largest island, the Isola del Garda, situated off the western shore, is privately owned but can still be visited. Here you will find a villa in the style of the Venetian neo-Gothic. Its many lemon trees, magnolias and agaves, however, give you the feeling of having landed in paradise. Lake Garda is also one of the best mountain bike and wind surfing spots in Europe. By boat you can easily reach the northern shore and the towns of Riva del Garda and Torbole, where everything is about water sports.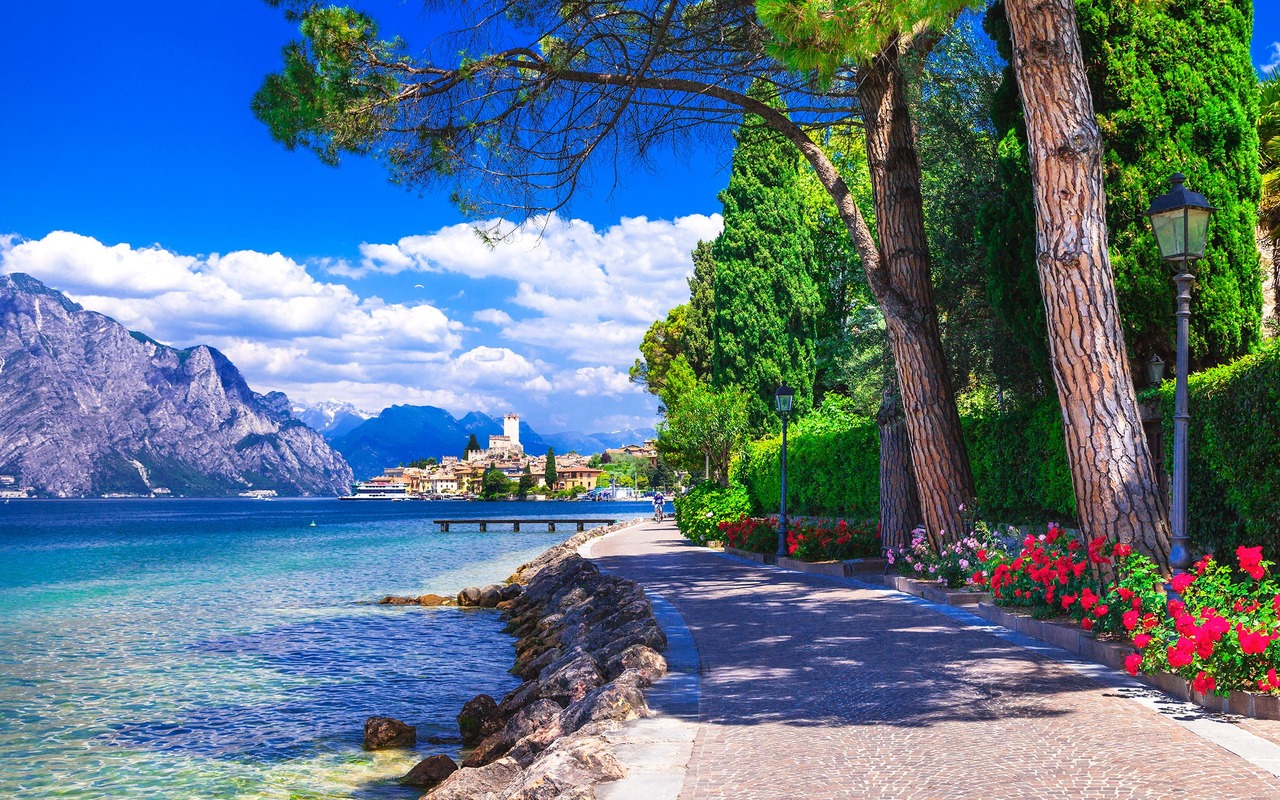 On the beautiful shores of Lake Garda