An enchanting little city awaits in the geographical centre of the Netherlands, which is still an insiders tip for the time being. Those seeking to escape the daily bustle will find calm and a good dose of romance here.
No connections found. Please try another departure country.
* Minimum price for an ÖBB Sparschiene ticket per person and direction, in a second class seating carriage, incl. seat reservation, offer only valid for a certain train and subject to ticket allotment, can be booked max. 6 months (180 days) before departure. For couchette or sleeper car tickets as well as car and motorcycle transport (if available), a surcharge applies. No discounts. Tickets cannot be exchanged, cancelled or refunded. The ÖBB Personenverkehr AG's terms and conditions apply. Tickets and information are available at nightjet.com, from ÖBB sales partners, at any ÖBB ticket counter and from the ÖBB customer service at 0043 5 1717.
With just 350,000 inhabitants - 70,000 of whom are students from all over the world - Utrecht could easily be overlooked, and it is precisely that which gives the city its flair. Waterways and green spaces, little crooked houses and paved streets lend it a village-like character.
And yet the city is vibrant, particularly around the two-storied Oudegracht canal. The difference in height between the canal and the street inspired merchants in the Middle Ages to create an ingenious system of wharfs. The quays were directly connected by tunnels to the cellars of the nearby buildings, allowing goods to be transported inside very easily. These days young and old meet along the Oudegracht in countless cosy restaurants and trendy bars, come summer or winter, rain or shine. Utrecht Cathedral is definitely not something to pass by - it has the tallest and oldest church tower in the country and is the city's emblem. The view? Breathtaking.
Utrecht is also a paradise for bargain hunters and flea market fans: there is a mile of antiques and second hand stalls between Hamburgerstraat and Vrouwjuttenstraat. It's easy to lose track of time in the many small shops - and they are always worth a visit. A daily service direct to the Netherlands from Vienna and Innsbruck will get you there feeling well rested. The ÖBB Nightjet also stops off in stunning Utrecht.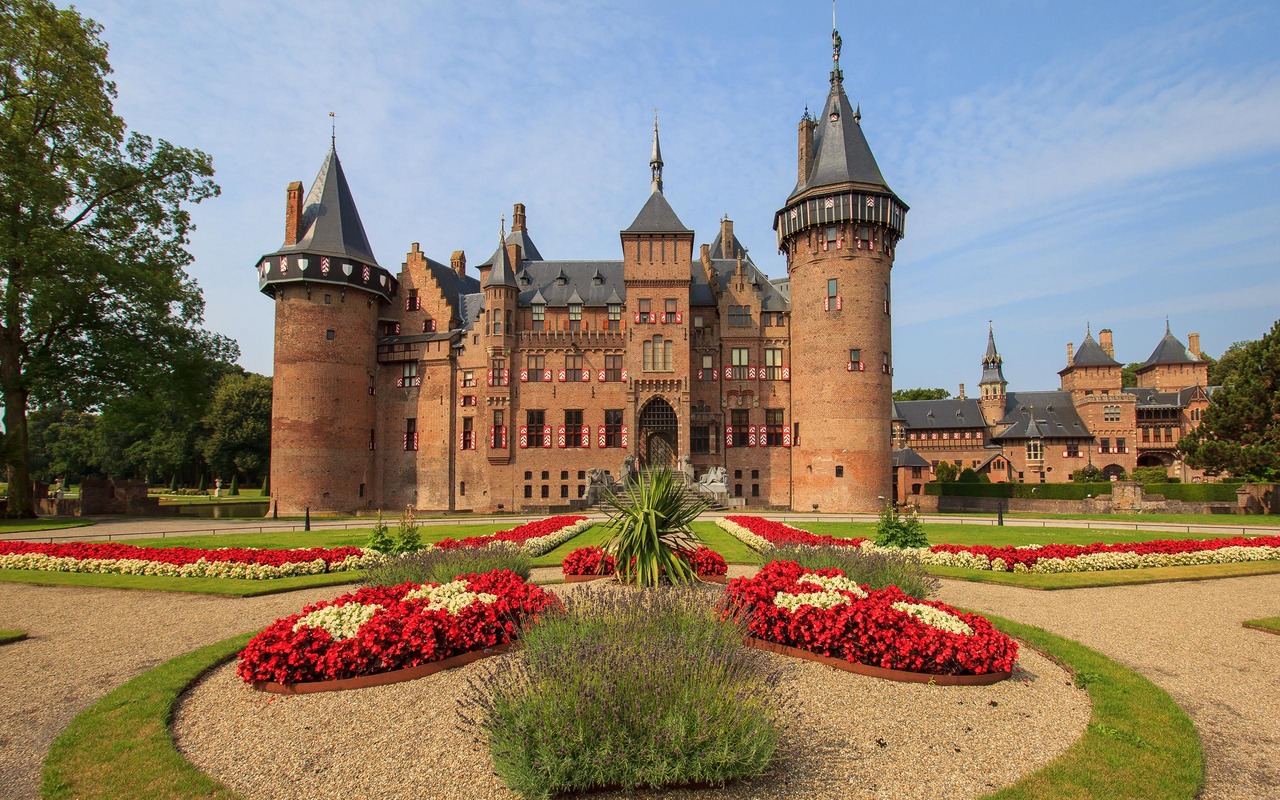 Kasteel de Haar in Utrecht