Don't listen to the stereotypes. Frankfurt is a rewarding destination - and not just for ambitious bankers. In addition to its unique skyline, there are many historical sites and more museums to explore than you would expect. From Vienna and Innsbruck, our Nightjet will take you directly to the cosmopolitan city with its medieval roots and international flair.
Frankfurt is known for its skyline and the highest skyscrapers in Europe. To get a first idea of the city, it is best to visit one of them: From the viewing platform of the fully glazed Main Tower 187 metres above ground, you can enjoy the view and even enjoy a meal.
Afterwards, you may want to head to the historic heart of the city, Römerberg and its striking town hall called Römer. Since 1543, the Fountain of Justice, the Old St. Nicholas Church and the Imperial Cathedral of St. Bartholomew have also been on display here.
Even if, according to an old anecdote, real Frankfurt residents are not interested in this: the Goethe House and the Goethe Museum are two attractions you shouldn't miss. After that, you should continue to the Museumsufer. On both sides of the Main River bank, you will find exhibitions ranging from painting and architecture to film. From the Middle Ages to the present day, the Städel Museum unites 700 years of art under one roof. In order to digest this much culture, you can now visit the Old Sachsenhausen district, where winding alleyways and numerous traditional apple cider bars will enchant you. Here you can take a break with a glass of Frankfurt's signature drink known as the Ebbelwoi. Or you can stroll through the idyllic Höchster Altstadt with its palace complex and palace or marvel at the fascinating variety of plants in the Palmengarten - all of that is possible in Mainhattan.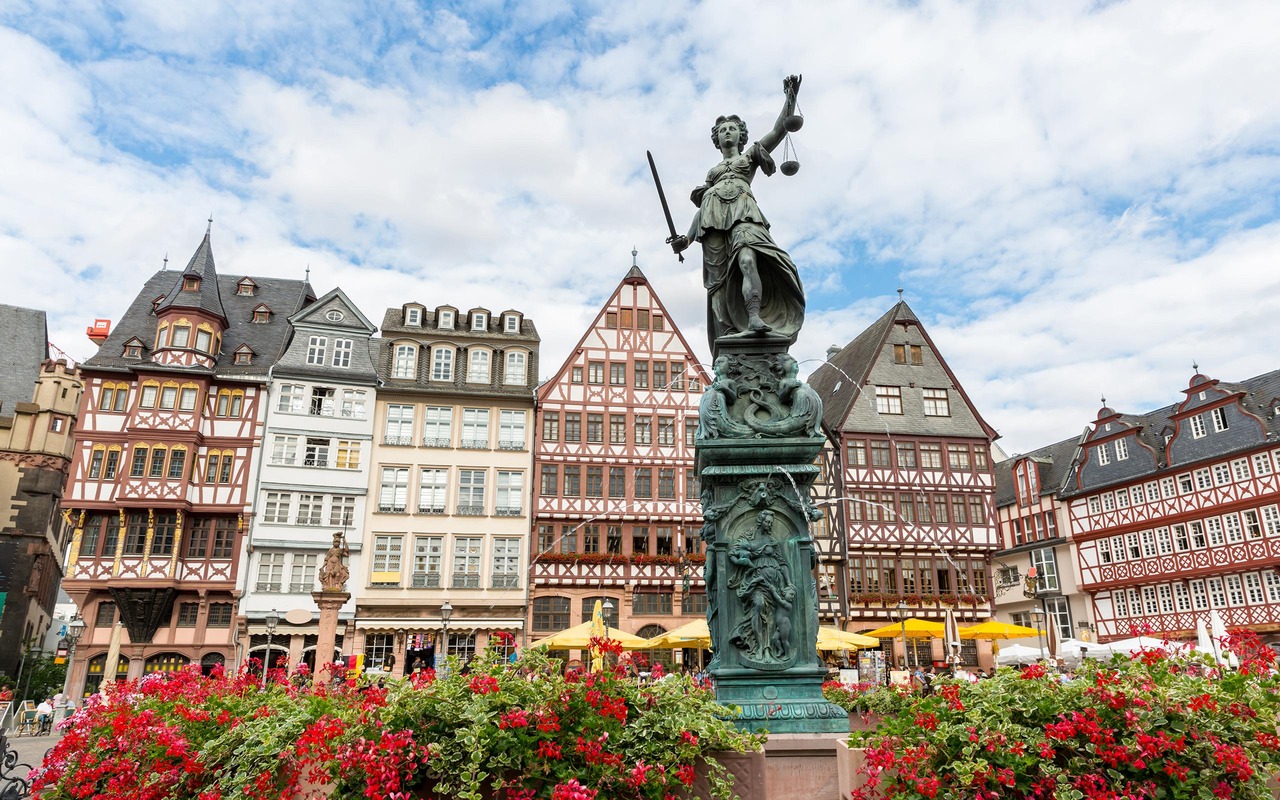 The Römerberg with Justitia monument