Banks, watches, chocolate? How about a quiet park bench on the idyllic Lake Zurich, where time stands still for a moment. However, there is nothing wrong with a bar of Swiss chocolate. The Swiss metropolis is easy to reach in one night from Vienna, Graz and Villach, but also from Amsterdam, Hamburg, Zagreb, Prague and Budapest on board the Nightjet or with a Nightjet Partner.
The train station is ideally located to start your tour of this small yet large city. Only a few steps away, you first of all stock up with sweet provisions for the explorations at a chocolatier. After a stroll through the old town, which must include the Church of St. Peter, Grossmünster and Fraumünster with its stained glass windows designed by painter Marc Chagall, you can also take a leisurely boat cruise. From the lake you have a wonderful view of the city on the northern shore and the two range of hills that flank it.
Zurich's local mountain known as Uetliberg is a popular destination for excursions. Up here, it is often wonderfully sunny when the fog is holding its own in the city at the mountain's foot - this is communicated to you via the display boards on the trams, which then report "Uetliberg hell" (literally "Uetliberg bright"). In winter, the toboggan run from the mountain to the valley is a lot of fun.
But Zurich is also an art and culture metropolis with a lively night life. Once a year, the street parade also makes this clear during the day. With a population of just under 400,000, there are also around 60 cinema auditoriums, 40 museums and 14 theatres. And because nothing in Switzerland works without watches, you can also visit the watch museum to admire a collection of precious historical chronographs. Provided your wallets are full, current models of Rolex, Omega & Co. can be found with the necessary change in one of Central Europe's most famous shopping streets, the Bahnhofstraße or the fancy Storchenviertel. Good thing Nightjet tickets are so affordable.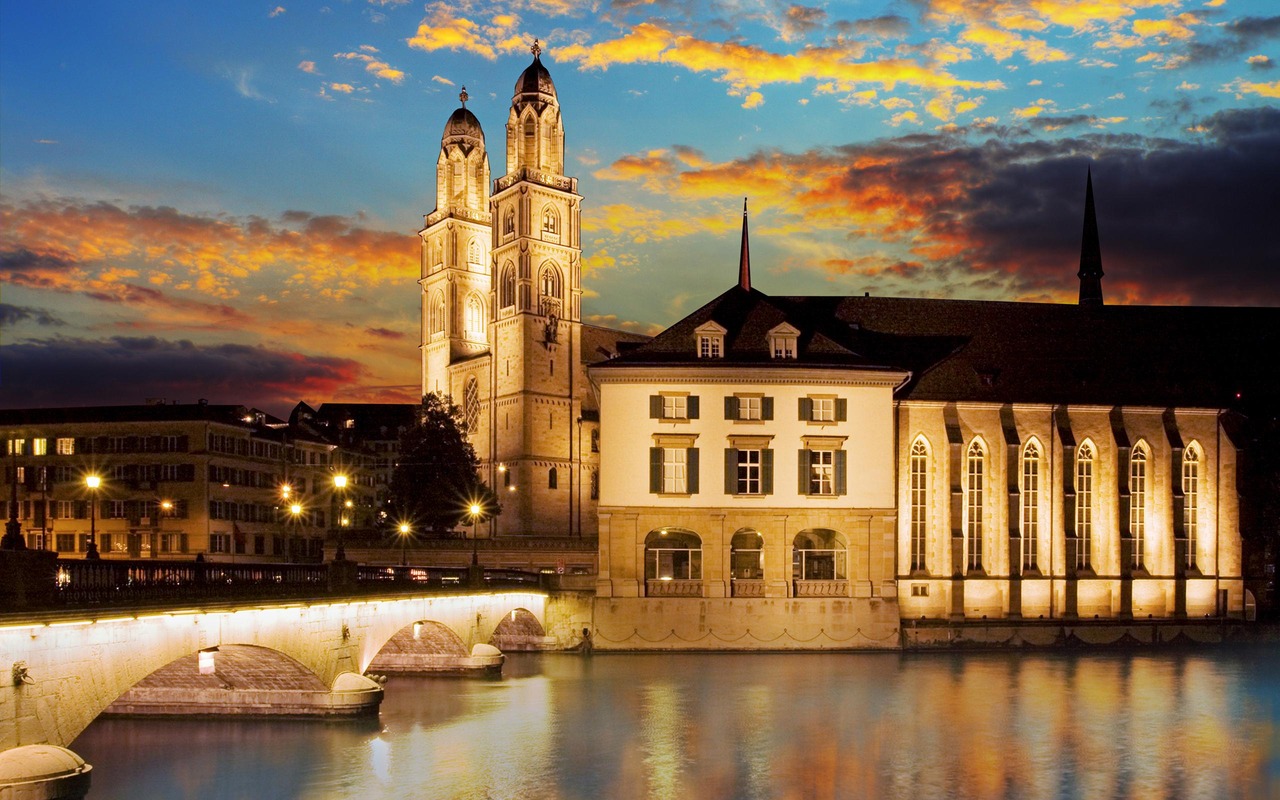 The Grossmünster at sunset