One of the largest city parks in the world, a beer garden next to a Chinese Tower and important art collections. Munich makes it possible. Many roads lead to Munich. Particularly conveniently one a train. Our Nightjet will take you from Hamburg, Düsseldorf, Rome, Milan, Venice, Budapest, Zagreb and Rijeka to the Bavarian capital.
The heart of Munich is Marienplatz, a place for monks many centuries ago, from which the city also draws its name. Here you will find the New Town Hall with its famous bells and clock figures that can teach you a lot about the history of the city.
For example that the Schäffler, barrel makers, were the first ones that dared to return to the streets to dance following a severe plague epidemic. One place where you should definitely dare to set foot on the street is Hackenviertel. You will enter Europe's largest pedestrian precinct through the Karlstor and leave it with well-filled shopping bags.
At 200 year old Viktualienmarkt you can purchase regional and exotic delicacies while Italian treats can be found next door in Schrannenhalle. For the inevitable veal sausage and pretzels, however, the best place to go is the beer garden at the Chinese Tower. It is conveniently located in the centre of another Munich landmark: the English Garden is one of the largest urban parks in the world. If one has survived surfing on the standing wave in the Eisbach River, one should visit yet another landmark, the late-Gothic Church of Our Lady with its onion towers. Of course, art lovers should not ignore the art galleries either. And maybe you will stop by the Botanical Gardens on your way back to the train station and dream of your next Munich visit on the Nightjet.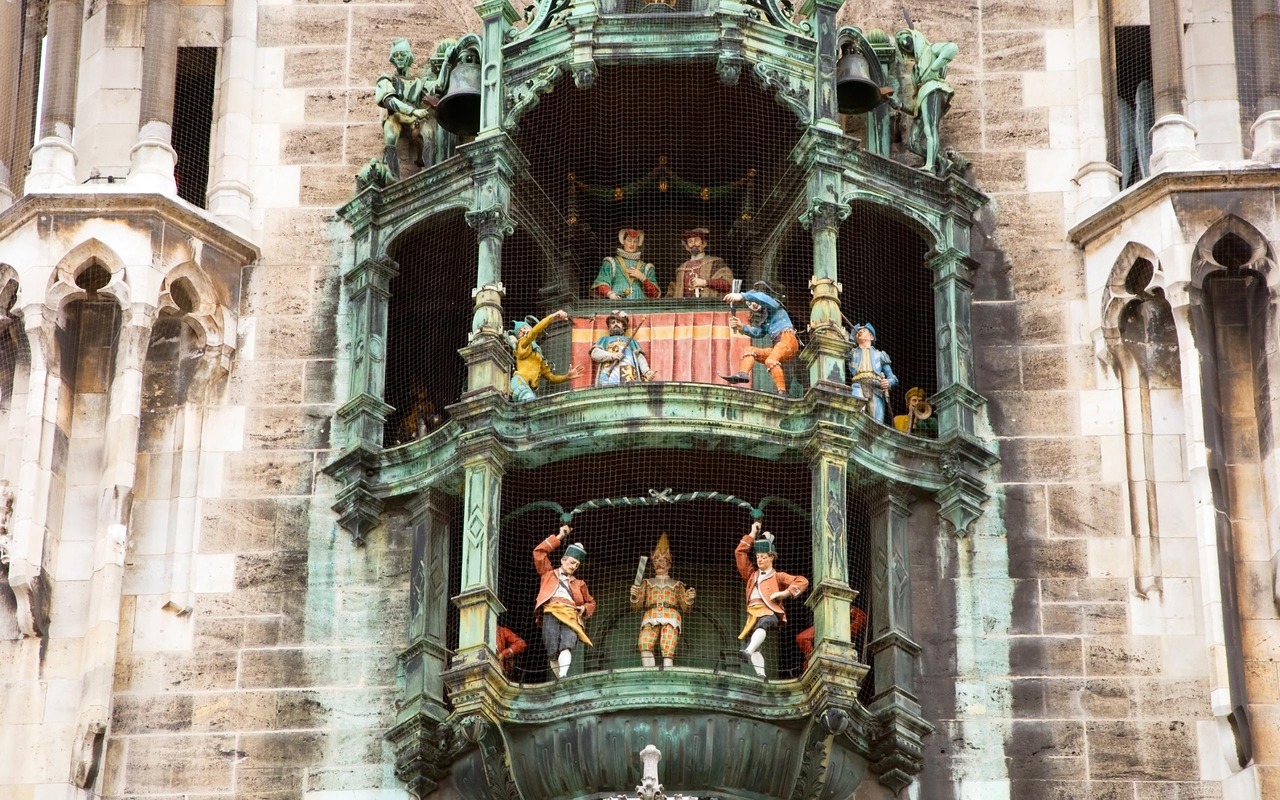 The New Town Hall with its famous bells and clock figures